Le Prof Fall Issue
Welcome!
We hope you enjoy this Fall issue of Le Prof, HMH's biannual newsletter for French language educators. Le Prof brings you insights and ideas to enrich instruction, news on current trends in language education, and the latest information on Bien dit!® resources for your classroom. This issue also provides a free resource to connect students to culture—a downloadable Fall Holiday Calendar!
Fall 2018 French Holiday Calendar
Give your students more opportunities to connect language and culture with this free calendar that highlights holidays across the French-speaking world.

The calendar features leveled lesson ideas to get students communicating in French and provides links to related media in HMHfyi Français.

Fill out the form and download today!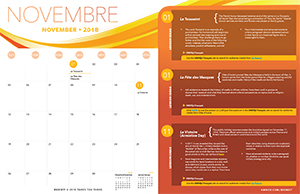 Connect to Culture
In "The Importance of Teaching Culture in the Foreign Language Classroom," author and linguist Dr. Dimitrios Thanasoulas says, "Foreign language learning is foreign culture learning." We believe strongly at HMH® that culture is integral to learning a second language and in developing the ability to to communicate effectively. That's why each chapter of Bien dit!® © 2018 is set in a different location and delivers language instruction in tandem with in-depth views into that country's culture. Find out more about the rich program features that connect students to French-speaking cultures.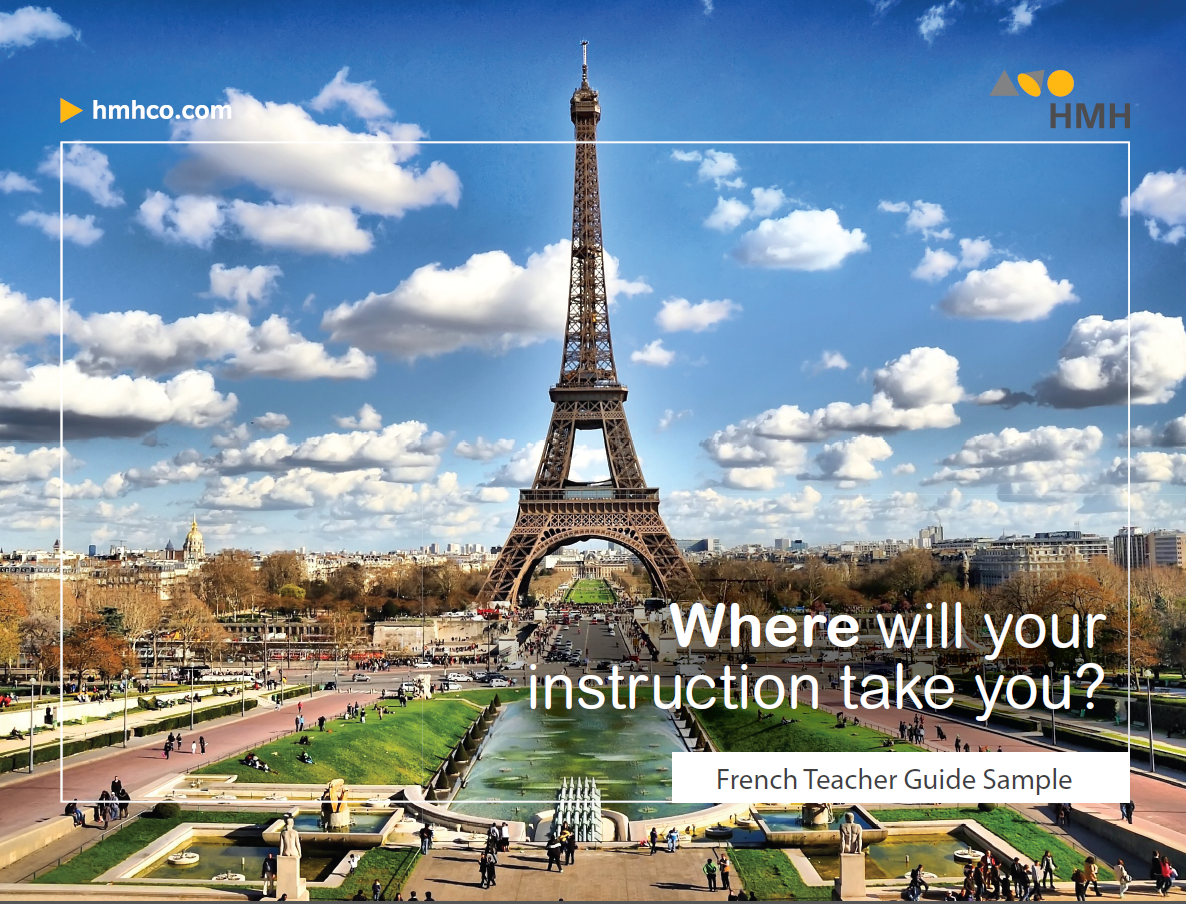 Virtual Reality is Here!
We were excited to see this EdTech Magazine headline: "Let's Get Real: Virtual Reality Is Here to Stay." HMH has partnered with Google® so you can take your students on unforgettable virtual field trips to French-speaking locations all over the world. HMH Field Trips for Google Expeditions and Teacher's Guides offer resources to easily plan trips and to motivate students to communicate for authentic purposes. Sample our Teacher's Guides free for 120 days.
View this video about the experiences of students in Mt. Prospect, Illinois, as they take Field Trips to Mexico and Spain!
HMHfyi Français—Language Learning Beyond the Book
Looking for ways to enrich and extend language learning? Remember to check out the new HMHfyi Français site. You can incorporate authentic media into your lessons. Featuring compelling news stories and videos with content aligned to each chapter in Bien dit!®, HMHfyi Français provides engaging opportunities for students to deepen comprehension and develop vocabulary. The content is curated, so students can return to the site for new, fresh material. Teachers can select a book level and then sort for media according to chapter locations and themes.
When you download the French Holiday Calendar, you'll find tips for using articles in the HMHfyi Français site.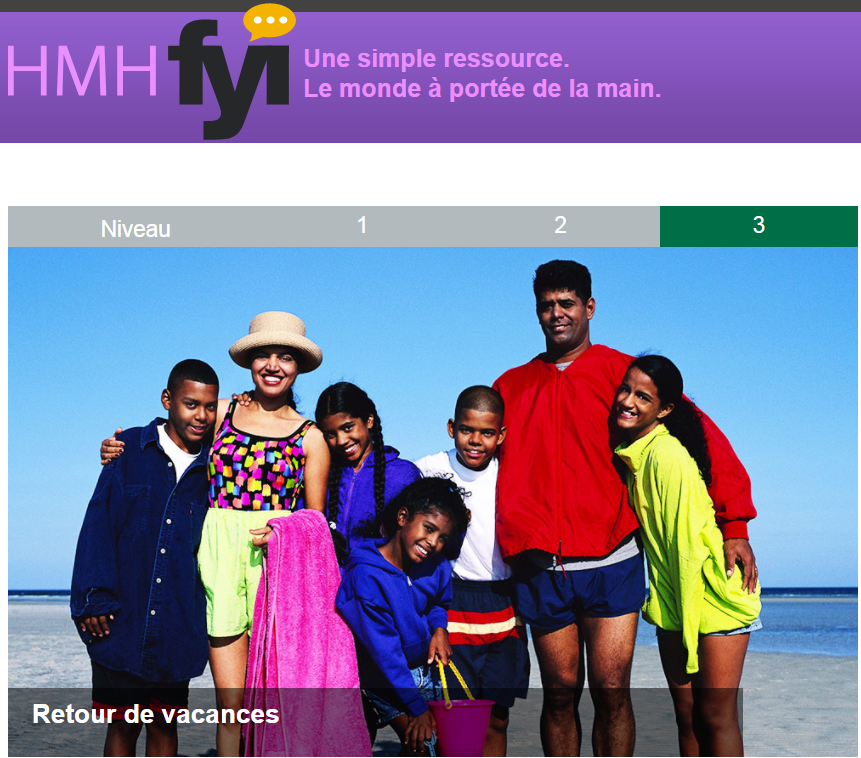 Insights & Best Practices
In The Cognitive Benefits of Bilingualism/Biliteracy, HMH® author John De Mado says, "It is now apparent that being bilingual challenges and, in effect, exercises the brain, developing it in ways never before imagined, modifying its function and its very composition." Learn more about the growing research! Access the paper on the Resources tab of our Bien dit!® website. You'll also find an infographic on the benefits of bilingualism that you can share with your students. Return to this site often for more whitepapers to inform and inspire your teaching practice!
Bring the World into Your Classroom
Want a more robust French program, but have a tight budget? Find the solutions you need with our new 2018 purchasing options.
Bien dit! © 2018 delivers the inseparable link between culture and language in ways that get students engaged, excited, and involved in their learning journeys.
See what's new for Bien dit! © 2018 and view our flexible purchasing options.
Want to explore? Sign up for an evaluation account to view the entire program free for 120 days.