El Profe Fall Issue
Welcome!
We hope you enjoy this Fall issue of El Profe, HMH's new biannual newsletter for Spanish language educators. El Profe brings you insights and ideas to enrich instruction, news on current trends in language education, and the latest information on ¡Avancemos! resources for your classroom. And with this inaugural issue, we bring you a NEW, free resource to connect students to culture—a downloadable Fall Holiday Calendar!
Spanish Holiday Calendar / Fall 2017
Give your students more opportunities to connect language and culture with this new, free calendar that, each month, highlights holidays in the Spanish-speaking world.
The calendar features leveled lesson ideas to get students communicating in Spanish and provides links to related media in HMHfyi Español and News and Networking. It also includes links to HMH web pages featuring holiday-focused articles from ¡Avancemos!
Fill out the form and download today!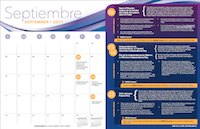 Connect to Culture
In "The Importance of Teaching Culture in the Foreign Language Classroom," author and linguist Dr. Dimitrios Thanasoulas says, "Foreign language learning is foreign culture learning." At HMH we believe that culture is integral to learning a second language and in developing the ability to communicate effectively. That's why each unit of ¡Avancemos! © 2018 is location-based and delivers language instruction in tandem with in-depth views into that country's culture. Find out more about the rich program features that connect students to Spanish-speaking cultures.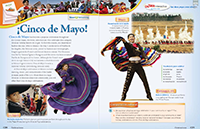 Virtual Reality is Here!
We were excited to see this EdTech magazine headline: "Let's Get Real: Virtual Reality is Here to Stay." As a Google® content partner, HMH has developed Field Trips for Google Expeditions. With a VR viewer and a smartphone, we take students to the same locations we focus on in ¡Avancemos! units—Argentina, Chile, Ecuador, Hispanic Historic sights in the U.S., Mexico, Peru and Bolivia, Puerto Rico, Spain and Uruguay. And this fall, we'll be adding Panama, The Dominican Republic, and Costa Rica to the virtual itinerary. HMH Teacher Guides for Field Trips give teachers a script to guide students as they 'visit' these locations.
View this video about the experiences of students in Mt. Prospect, Illinois, as they take Field Trips to Mexico and Spain!
HMHfyi Español—Language Learning Beyond the Book
Looking for ways to enrich and extend language learning? Check out the new HMHfyi Español site. You can incorporate authentic media into your lessons. Featuring compelling news stories and videos that tie directly back to each unit in ¡Avancemos!, HMHfyi Español provides engaging opportunities for students to deepen comprehension and develop vocabulary. The content is curated, so students can return to the site for new, fresh material. Teachers can select a book level and then sort for media according to unit locations and themes.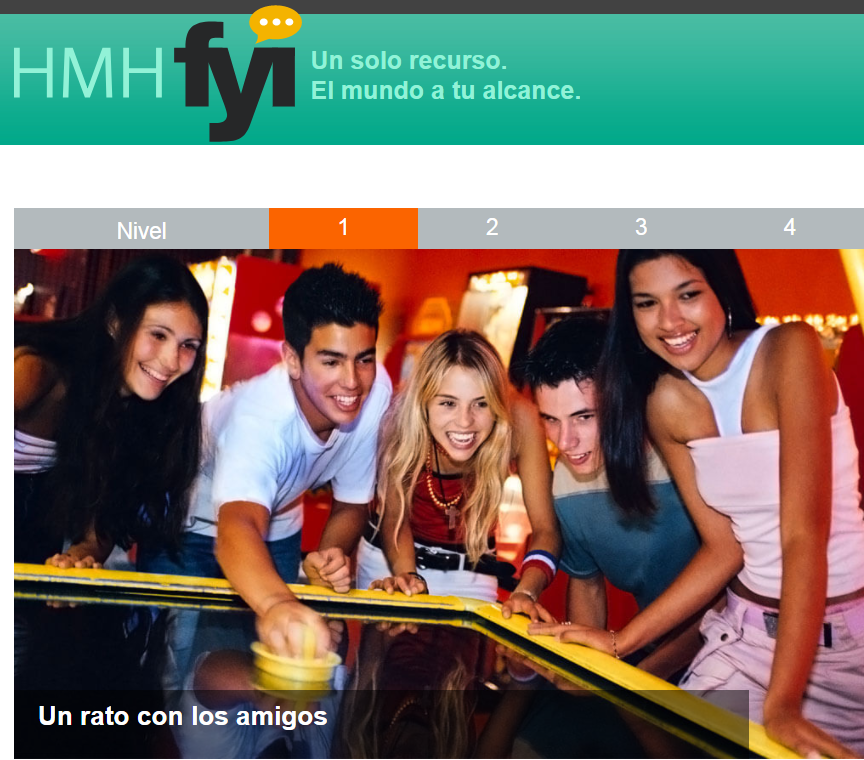 Insights & Best Practices
In "The Cognitive Benefits of Bilingualism/Biliteracy," HMH author John De Mado says, "It is now apparent that being bilingual challenges and, in effect, exercises the brain, developing it in ways never before imagined, modifying its function and its very composition." Learn more about the growing research! Access the paper on the Resources tab of our ¡Avancemos! website. You'll also find an infographic on the benefits of bilingualism that you can share with your students. Return to this site often for more whitepapers to inform and inspire your teaching practice!
Meet the Needs of Heritage Learners
In April, Excelencia in Education (Excelencia) and the Hispanic Association of Colleges and Universities (HACU) announced that the number of Hispanic-Serving Institutions in the U.S. has increased due to growing enrollment. Providing the support that helps ensure these students succeed has never been more important.
The new HMH Spanish Resources for Heritage Learners addresses that need, providing insightful information on the backgrounds and needs or heritage learners and support that includes:
A diagnostic assessment for placement into the correct level and modules

Spelling and grammar modules that explain and provide remediation with audio for common spelling and grammar errors

Vocabulary modules that address issues resulting from regional/non-standard vocabulary
Contact your HMH Account Executive for more information.
View the New ¡Avancemos! © 2018 Dashboard!
Ever finish planning a grammar or vocabulary lesson only to find the perfect resources later, in another part of the program? We know how frustrating that can be. With the new online dashboard in ¡Avancemos! © 2018, you can access centralized, organized lessons with one search.
Want to explore? Sign up for an evaluation account to view the © 2018 dashboard.