Thank you for your interest in HMH and Google events!
We value your participation at our symposium, and want to keep the conversation going. Watch your inbox for follow-up emails from us, and in the meantime, please reach out to your Account Executive with any comments, suggestions, or follow-up ideas you'd like to share.
We hope you enjoyed these event features and topics:
Leaders learning from leaders

Going digital and getting results

The evolution of the digital classroom

Practical applications using Google for Education

Tour of the Googleplex

The evolving alliance between Google and HMH
Event Information
When:
January 19–21, 2016
Where:
Hilton San Jose
300 Almaden Boulevard
San Jose, California 95110
View photos of highlights from the symposium:
Featured Presenters

Jason Anderson
Jason Anderson recently joined the HMH® Team leaving his role as Executive Director of Curriculum, Instruction, Assessment and Innovation for Frederick County Public Schools, Frederick, Maryland. While there, Jason helped lead FCPS to the highest performing district in the state of Maryland based on the School Performance Index (Overall Achievement, Subgroup Growth and Elimination of the Achievement Gap).
Prior to his district-level leadership, Jason served as principal of two schools, the first recognized as a National Blue Ribbon School and the second, a very diverse Title I school where achievement accelerated in the course of two years, recognized by the state as a "turn around" school.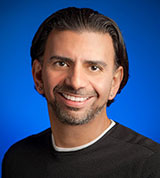 Jaime Casap
Jaime Casap is the Chief Global Education Evangelist at Google, Inc. Jaime evangelizes the power and potential of the web, technology, and Google tools as enabling and supporting capabilities in pursuit of creating powerful learning models. Jaime works with educational organizations around the world, helping them find ways to continuously improve the quality of education by utilizing and enabling technology capabilities. In addition to his role at Google, Jaime serves on the Arizona Science Foundation Board of Directors, on the Board of Directors for New Global Citizens, and serves in advisory roles to dozens of organizations focused on improving education. Jaime is a Faculty Associate at Arizona State University, where he teaches classes and guest lectures.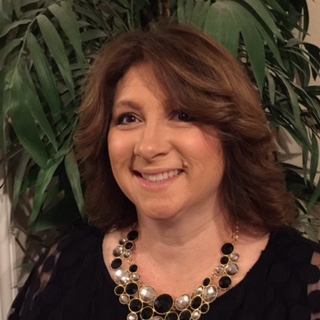 Ketti Davis
Ketti Davis serves as Assistant Superintendent of Professional Learning/Educational Services for Central Unified School District, which serves approximately 15,000 students and 800 teachers and support staff. For 23 years, Ketti has worked in the Central Valley as a teacher, instructional coach, principal, and district administrator. For five years, Ketti served as an elementary school principal for the Sanger Unified School District and had the opportunity to lead a school out of the NCLB program improvement sanctions as well as prepare a school to receive California Distinguished School recognition. Ketti teaches Administration classes for future leaders through Fresno State University administrative services credential program and also serves on a variety of regional and statewide councils to improve professional learning for teachers and leaders throughout the educational systems for which she is a member. Central Unified is in its third year of a 1:1 technology initiative intended to bring the world and its resources to students in order that they may inquire about and engage in developing as democratic citizens.
For more than five years, the district has engaged in significant planning and partnerships with companies like HMH to create a tech-enhanced environment that develops students who are college and career ready.

Erik Greenwood
Erik Greenwood has served for 11 years as Chief Technology Officer of the Anaheim Union High School District. In this role, he manages the district's 22,000 end-user devices used by 31,500 secondary students and more than 2,500 employees in the school district's five-city boundaries. Erik has also implemented numerous enterprise application and infrastructure projects during his tenure. He previously worked in the mental health field for 10 years. Erik holds BS and MBA degrees from California State University, Long Beach.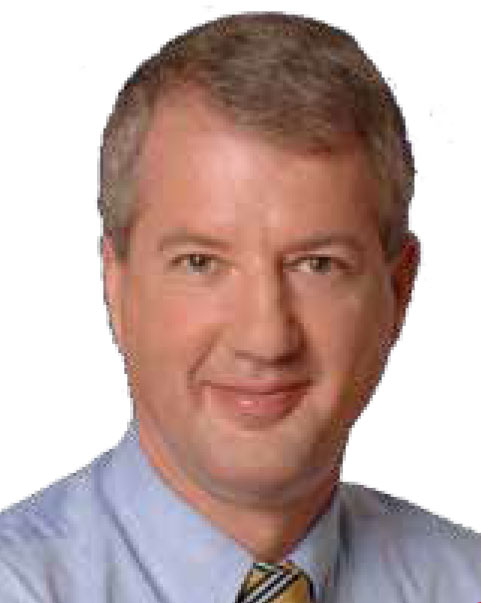 Sam Howe
Sam Howe is Senior Vice President Academic Planning & Analysis at Houghton Mifflin Harcourt, a global learning company with the mission of changing people's lives by fostering passionate, curious learners. Sam leads analytic consulting and business development teams that work with school district leadership teams across the nation.
Sam's career has been devoted to education. He started as a science teacher, conducted applied research in educational technology, and has also served as a board member for an educational foundation. He is the author of over 30 professional publications and 12 software titles in education.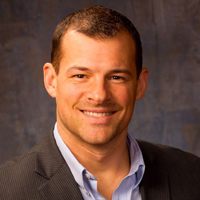 Weston Kieschnick
Weston Kieschnick began his career in education as a history teacher. He taught at the Cedar Bridge Academy in Hamilton, Bermuda. On three occasions, Weston was awarded the school's Most Influential Teacher award. For the past 12 years, Weston has been sought after by U.S. and European consulting firms to develop curriculum, deliver instructional coaching, and facilitate professional development programs around the globe. In 2009, Weston moved to Denver, Colorado, to shift his focus from traditional models of education to online and blended learning. Currently, he is a Professional Development Associate for Houghton Mifflin Harcourt and the Dean of Education for Nobel Learning Communities/Laurel Springs School. Nobel is a network of more than 200 private schools serving students in Grades K–12. Weston is also co-author of the Learning Uninterrupted series from Lead and Learn Press, and the creator of the ATLAS Instructional Design Model.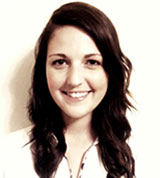 Angela Larkin
Angela is the Regional Manager for the Google for Education team covering California. She works with districts across the state to help them plan and implement Google Apps for Education, Google Play for Education, and Chromebooks. Prior to Google, Angela spent 6 years at Ingram Micro focusing on Microsoft Licensing and Microsoft Cloud Solutions. She then moved to the Bay Area to work at a start up and worked with organizations in all verticals, including higher ed and K–12. Angela received her undergrad in Business Marketing from SUNY Fredonia and her MBA from the University of Florida.

Eric Sheninger
Eric Sheninger is a Senior Fellow at the International Center for Leadership in Education and a former school principal. He was the award-winning principal of New Milford High School in New Jersey, which became a globally recognized model for innovative practices. Eric has received many honors including a Bammy Award in 2013, NASSP Digital Principal Award in 2012, and Learning Forward's Excellence in Professional Practice Award in 2012. In his role at ICLE, he supports schools in embracing technology to transform student learning.
Agenda
TUESDAY, JANUARY 19, 2016

4:00 PM

HMH Conference Registration

5:00 PM

Welcome by HMH® Bringing It All Together: Creating Curious Learners, Part I – Jason Anderson

5:15 PM

Journey to the Digital Transformation – Ketti Davis

6:30 PM

Welcome Reception and Networking Dinner

9:00 PM

Hospitality Suite

WEDNESDAY, JANUARY 20, 2016

6:45 AM

Breakfast

7:30 AM

Shuttle to Googleplex

8:15 AM

Bringing It All Together, Creating
Curious Learners, Part 2 – Jason Anderson

8:30 AM

Iteration and Innovation in Education – Jaime Casap

9:30 AM

District Team Reflection and Group Collaboration – Jason Anderson

10:00 AM

Break

10:15 PM

Google's Vision for Education – Angela Larkin

11:00 AM

District Team Reflection and Group Collaboration

11:30 AM

The Technology – Enhanced Learning
Transformation: District Planning
and Funding – Erik Greenwood

12:00 PM

Lunch and Googleplex Tours

1:30 PM

A Day in the Life: Exploring Technology-Enhanced, Differentiated Blended Learning – Jason Anderson

3:00 PM

Break

3:15 PM

Practitioners' Panel

4:00 PM

Google Store (optional) and Departure

6:30 PM

Dinner and Entertainment – Mezcal

9:00 PM

Hospitality Suite

THURSDAY, JANUARY 21, 2016

7:00 AM

Breakfast and Check-out

(Luggage may be stored in the Winchester Room across from the Almaden Ballroom)

8:15 AM

Harnessing Digital Technology – Eric Sheninger

9:15 AM

District Team Reflection and Group Collaboration

9:45 AM

Break

10:00 AM

Going Digital and Getting Results: Addressing the Complex Issues Around Effective Teaching and Learning in Today's Blended Environments – Weston Kieschnick

11:15 AM

Interpreting Your Data Landscape, Planning for Success – Sam Howe

12:00 PM

Bringing It All Together – Jason Anderson

12:15 PM

Lunch to Go / Departure
Google is a registered trademark of Google Inc. Houghton Mifflin Harcourt™ and HMH® are trademarks or registered trademarks of Houghton Mifflin Harcourt.