Six upcoming, free webinars for current best practices in science instruction
Join us this spring as our top experts discuss the most relevant topics in science classrooms today!
We hope you can attend the live sessions. It's often the best option, because in addition to learning, you will receive a professional development certificate of completion. If not, all sessions will also be available afterward as online recordings.
Phenomena-Based Learning
Tuesday, April 16, 2019
7:00 PM ET
Hosted by Michael DiSpezio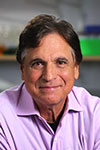 Join Michael DiSpezio for an introduction to phenomena-based learning. Discover how real-world phenomena and local experiences offer a rich and engaging landscape that motivates students and supports a multidisciplinary approach to learning science.
About the Presenter:
Michael DiSpezio has authored many HMH instructional programs for science and mathematics. He has also authored numerous trade books and multimedia programs, and hosted dozens of studio and location broadcasts for organizations in the United States and worldwide. Most recently, he has been working with educators to provide strategies for implementing the Next Generation Science Standards*, particularly the Science and Engineering Practices, the Crosscutting Concepts, and the use of evidence notebooks. To all his projects, Michael brings his extensive background in science, his expertise in classroom teaching at the elementary, middle, and high school levels, and his deep experience in producing interactive and engaging instructional materials.
---
Phenomenal Phenomena and Beyond!
Tuesday, April 23, 2019
7:00 PM ET
Hosted by Margo Dye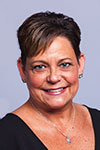 Learn ways to use simple phenomena to spark curiosity and peak student interest in elementary science topics with Margo Dye. We'll uncover ideas to take learning further and incorporate the 3 Dimensions of NGSS and STEM activities.
About the Presenter:
Margo Dye was both a middle school science and English language arts teacher for nearly 20 years. Her experience in both public and private schools lets her connect with educators in a range of environments. Among the many hats Margo wore while teaching, her favorites were being a middle school team leader, an intervention-reading specialist, a certified mentor teacher, and a middle and high school girls' basketball coach. She holds memberships in NSTA, NCTM, and ASCD, and contributes frequently to many online educational discussion groups. Margo has been with Houghton Mifflin Harcourt for 13 years and is currently a national content specialist for science and mathematics. A respected and well-liked speaker and coach, she gets asked back to districts for trainings and classroom coaching again and again!
---
Phenomenal Phenomena for Middle School
Tuesday, April 30, 2019
7:00 PM ET
Hosted by Brian Joseph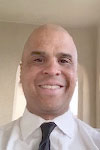 NGSS content instruction moves away from separate silos of information to connected content in coherent storylines. In this workshop, Brian Joseph will lead participants through the different types of phenomena and some easy ways to use them in the middle school classroom.

About the Presenter:

Dr. Brian Joseph has dedicated more than 20 years to teaching at both the high school and university level. He began his teaching career in the Long Beach Unified School District, where he taught for several years before moving forward with his career in higher education. After earning his master's in Educational Administration from California State University, Dominguez Hills, Brian began his doctoral studies in Educational Leadership at the University of Southern California. Since earning his doctorate, Brian has been active in the research community, publishing articles on topics related to issues of diversity, access, and equity. He now serves as a Content Specialist with Houghton Mifflin Harcourt, providing support for both HMH Core and Supplemental & Intervention Solutions.
---
High School Science is Phenomenal!
Tuesday, May 7, 2019
7:00 PM ET
Hosted by Anthony Little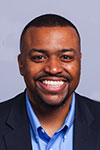 Using phenomena in the high school classroom anchors student learning in real-world contexts. Students won't just learn about science facts but, more importantly, they will learn to ask questions about the world around them and how to investigate to find the answers. Join Anthony as we discuss using phenomena effectively in the high school science classroom.

About the Presenter:

Anthony Little has been in education for almost 20 years, and holds three graduate degrees, including an M.Ed in Science Education and an Ed.S in Instructional Leadership. After spending one year teaching at the elementary level, he began teaching high school science, mostly physics and chemistry, but also physical science, biology, and anatomy & physiology. After nine years teaching, Anthony's career transitioned into instructional leadership. He served as an assistant principal and principal at a K–12 school, and then became Director of Curriculum and Instruction at the district office. He has also spent a year as an AmeriCorps volunteer in an inner-city school, and been a certified consultant for Time To Teach. All of these educational experiences led him to his current role as a Content Specialist at Houghton Mifflin Harcourt.
---
Using Phenomena to Engage Students in the Science
and Engineering Practices
Tuesday, May 14, 2019
7:00 PM ET
Hosted by John Galisky
If the Disciplinary Core Ideas are what scientists know, and the Crosscutting Concepts are the way scientists think, then the Science and Engineering Practices describe what scientists do. And what they do—asking questions, carrying out investigations, analyzing data, constructing explanations—is anchored in phenomena. In this webinar John Galisky will discuss what kind of phenomena are good for the classroom and how to use them effectively.
About the Presenter:
John Galisky, Albert Einstein Distinguished Educator Fellow, has taught physics, earth science, electronics, robotics, and space science at Lompoc High School on the Central Coast of California for 23 years. After six years as the Science Department Chair, Mr. Galisky established the Space, Technology and Robotic Systems (STaRS) Academy, an engineering program that integrates core academics in math, science, and language arts with drafting, engineering design, electronics, robotics, and manufacturing. For the last seven years, John worked in partnership with CREATE, a National Science Foundation Advanced Technological Education (ATE) Center in California, to develop and disseminate curriculum related to renewable energy production and distribution. John graduated from UC Berkeley with a double major in physics and astrophysics, and earned a master's degree in Curriculum Development from UC Santa Barbara.
---
Fundamental Science Stories: 3D Edutainment at Its Best
Tuesday, May 21, 2019
7:00 PM ET
Hosted by Dr. Thomas O'Brien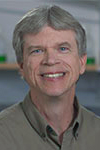 Science "stories" begin with FUNomena that need explanation.  This chemistry-based webinar with Thomas O'Brien will discuss a multi-chapter, NGSS-framed story that will be used as an example of the broader "edutainment" power of science stories and 3D science teaching.
About the Presenter:
Dr. Thomas O'Brien, a professor at Binghamton University (SUNY), is a distinguished leader in science education. During the 1980s, he was a member of the writing team for the innovative Chemistry in the Community (ChemCom) program produced by the American Chemical Society. He has also authored a three-book series with the NSTA Press, Brain-Powered Science: Teaching and Learning with Discrepant Events, and served as an author/editor for Science for the Next Generation, another NSTA Press book. His research interests include constructivist approaches to science teaching, professional development, and leadership. For HMH Science Dimensions, Thomas helped guide the planning and development of the high school chemistry content.
---
Hmhco.com/science
Follow #HMHScience for up-to-date information on the webinar series!

Hmhco.com/science